The Mountain Area Health Education Center (MAHEC) hosted the first Adverse Childhood Experiences Southeastern Summit September 24-26. Almost 400 attendees and 50 presenters from across the United States (and Australia!) attended this three-day event.
The summit was preceded by a nearly sold-out film premier at Fine Arts Theatre of Paper Tigers directed by James Redford, son of Robert Redford. At a panel discussion after the viewing, leaders in the trauma-informed movement for Asheville -- including Buncombe County Sheriff Van Duncan, David Thompson, Dr. Joshua Gettinger, Ron Hertel, and Dr. Adrienne Coopey -- discussed how to build trauma-informed / resilient communities and how we can all make a difference in the lives of those in our community.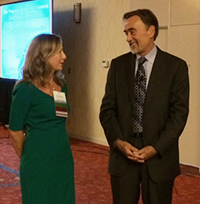 The educational summit itself focused on addressing ACEs within the southeastern U.S. Highlights of the conference were keynote speakers Dr. Robert Anda and Ron Hertel. Dr. Anda, co-investigator of the landmark CDC-Kaiser Permanente Adverse Childhood Experiences Study (ACE Study), discussed how ACEs are being studied and applied to healthcare, juvenile justice, mental health, and education. Mr. Hertel, discussed how he implemented the Compassionate Schools curriculum in Washington State to better support learning and success of students impacted by trauma.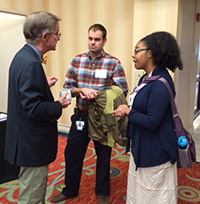 Over 20 different professions took part in the summit, including but not limited to: judges, law enforcement,
court officials, educators, parents, medical personnel, physicians, behavioral health providers, and school administrators. Nearly 60% of the participants had not attended a MAHEC continuing education program. Thanks to the dedication of the planning committee, feedback was overwhelmingly positive.
The summit was highlighted in an article written by Nation Hahn on EducationNC.org: Compassionate schools coping with adversity in childhood.