Echo's conference this year is bursting at the seams with great workshops for teachers, parents and anyone who works with children and their families. In addition to the not-to-be-missed keynotes such as Dr. Ross Greene, we are proud to present:
Robbyn Peter Bennett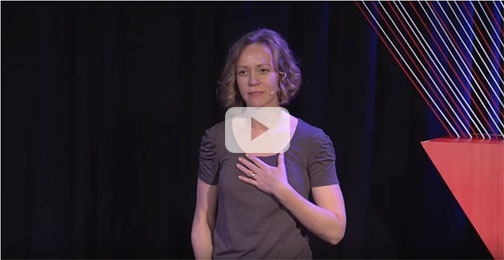 Workshop Spotlight:
Self-Regulation, Dysregulation & Co-Regulation - Neurologically Informed Teaching & Parenting
You may have seen Robbyn Peters Bennett in her
TEDx talk
. In our conference workshop, Robbyn will discuss the role of co-regulation in raising healthy, happy children. Here she gives us a small preview:
"Neuroscience teaches us that the foundation for healthy brain development is attachment. A secure attachment is when a child forms a one-to-one relationship with a loving caregiver. If children feel secure with their caregivers, they will take cues from their caregivers in terms of how to cope with the environment. This allows for co-regulation between the caregiver and the child, and builds a child's capacity for self-regulation. Self-regulation allows a child to manage emotion, control her impulses, recover from distress, and maintain attention and focus.
Sadly, many adults in our society have experienced trauma, whether from warfare, poverty, trans-generational violence, alcoholism or abuse. Trauma often causes heightened arousal or dissociation – that is, the level of reactivity is set higher than it should be in the response to distress. When there is this vulnerability to stress, the ability to have empathy is compromised – the more I am upset with a child, the less I can feel into their world because that part of the brain just shuts downs.
Caregivers often feel alone when dealing with a challenging child. It is easy to believe that you have to control the child rather than to think, "This child is distressed and having a lot of trouble here – this is distress, not defiance." When these challenging moments arise, how can you hang in with the child, help them recover? How can you help them come back into equilibrium? How do you regulate yourself?"
In the workshop, Robbyn will answer these and other questions about regulation, as well as describing how to be present and mirror a child's feelings, how to slow down, become more understanding, and the power of 'being with'.
Register for our conference now and make sure to sign up for Robbyn's workshop. But hurry - workshop seating is limited.
You can register for this conference by clicking
here
. Get 10% off by using discount code aces10 at checkout.