Simone de Beauvoir
An outspoken political activist, writer and social theorist, in 1949 de Beauvoir wrote
The Second Sex,
an ahead-of-its-time book credited with paving the way for modern feminism. In the influential (and at the time, extremely controversial) book, de Beauvoir critiques the patriarchy and social constructs faced by women.
The Second Sex
was banned by The Vatican and
even deemed "pornography" by some
—a fearless start to the fight for feminism.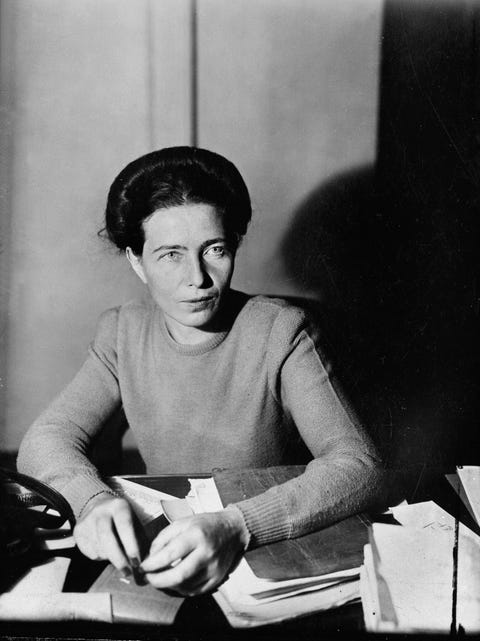 Marlene Dietrich
While her efforts didn't directly fight for women's rights, Dietrich made a contribution to feminism through fashion. The Hollywood actress wore trousers and men's suits during a time where it was considered extremely scandalous and taboo; both on screen and privately, once almost being arrested for wearing pants in public during the 1930s. She was famously quoted saying, "I dress for the image. Not for myself, not for the public, not for fashion, not for men." Dietrich's way of dressing went on to influence generations of women after her, lending many the confidence and power of wearing a suit.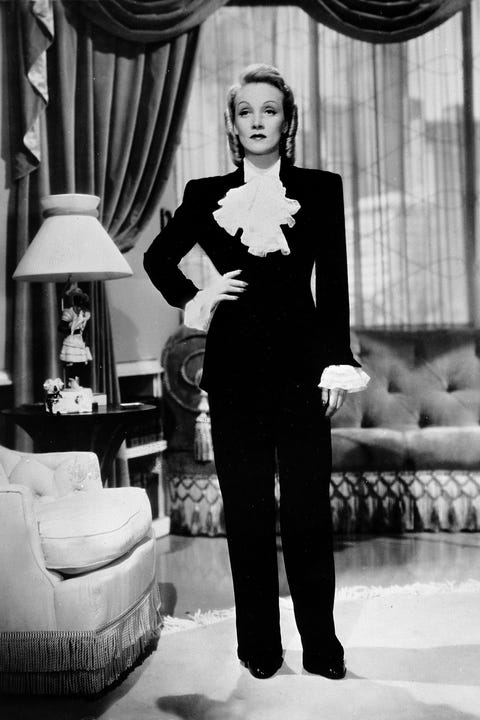 Bell Hooks
The American author was known for her social activism that was often mirrored through her writing of oppression, women's rights and race. Some of bell hooks' most notable works include Ain't I A Woman? Black Women and Feminism and The Feminist Theory in which she declared, "Feminism is a movement to end sexism, sexist exploitation and oppression."