May is Mental Health Awareness Month! Please share this event with your club members. The San Marcos Rotary Club is hosting a Mental Health Resource Fair, BBQ, Golf Tournament followed by Dinner at Goat Hill Park Golf Course in Oceanside on Saturday May 20th. Attendance to the Health Fair if FREE, however food will be available to purchase.
Please watch this short video to learn about the event: https://youtu.be/9tJfJTPQbsk
Sponsorship Opportunities and Registration here: www.goatforjoe.org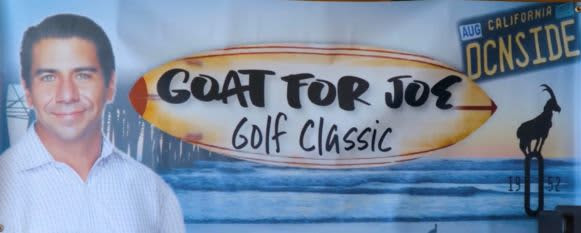 NEW THIS YEAR Remember to try and arrive early by 11:00 to participate in the "Playground Challenge". Which foursome will have the lowerst aggregate score on the 3-hole course?
Mental Health Resource Fair 10:00-1:00. We anticipate at least 15 mental health care providers on site this year!!
GOLF: Shot Gun Start at 1:00