The Rev. Sanghoon Yoo learned about the ACE Study, saw the film Paper Tigers and understood that there might be a way to bridge the chasm between faith-based views of wellness and traditional approaches to mental health.
"When I heard from the science and Paper Tigers that one of the most important factors for resilience is unconditional love, I thought: That's not medical. That's my language. That was an 'aha' moment for me; I never thought mental health and faith would go together."
Yoo, who has led ministries and social services in the Phoenix area for more than two decades, joined the Arizona ACE Consortium, which was looking for someone to lead a faith-based work group. He stepped up. Now, as leader of that work group, the Arizona Trauma Informed Faith Community (AZTIFC), he collaborates with churches, faith-based counseling centers, schools, police, military families and community groups.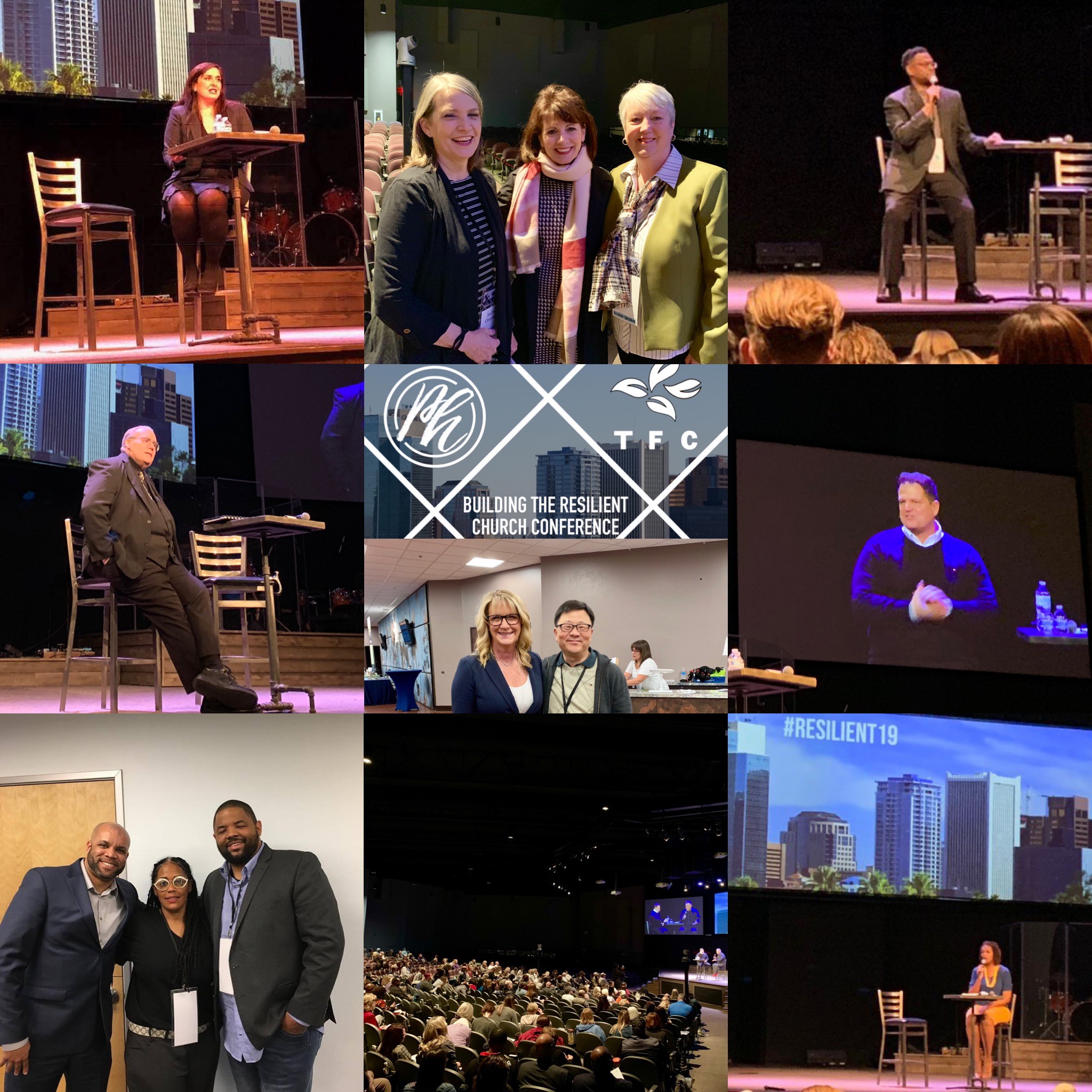 He's also part of a growing tide of religious organizations and individuals who have joined the movement to recognize, ameliorate and prevent trauma in their congregations and beyond. Yoo has advised faith leaders in Minnesota, North Carolina, Wisconsin and Tennessee; a February 2019 conference on Building the Resilient Church, in Glendale, drew 350 people and included 13 workshops on topics such as addiction and recovery, court systems, refugees, mental illness and pastoral care.
"I hear from other communities around the nation, and through ACEsConnection, that there's a huge hunger and rapid growth" in faith groups' involvement, Yoo says.
He cites Pure Heart Church in Glendale, a traditional ministry that declares on its website, "It's ok to not be ok" and promotes "spiritual, mental and physical healing." Another congregation, Ascend Church in Tempe, applied a trauma-informed lens to its Mother's Day service, recognizing that for some congregants, the occasion is a day for grief—mourning absent mothers or those who were not able to care for their children—as well as gratitude and celebration.
Yoo has worked with spiritual directors, pastors of large and small churches, and even the traditionally-focused American Bible Society, which works to boost Bible engagement worldwide; the organization has a trauma healing ministry. "There are so many faith leaders incorporating in the ACEs movement," Yoo says. "It's expanding every day."
In Pittsburgh, the Rev. Paul Abernathy used to lead what he calls "a regular faith-based ministry," providing food, clothing and other subsistence to people in the city's low-income Hill District. "It became very apparent that trauma was the biggest issue we were facing," he says. "People would get jobs and lose jobs, get housing and lose housing. What we learned was that it wasn't that people were stupid or malicious or had attitude problems. It's that they were not healthy."
Through partnerships with researchers at the University of Pittsburgh and Duquesne University, as well as local clinicians, Abernathy and his colleagues learned about the ACE Study and the long-term effects of early childhood trauma. He vowed to tackle that problem—but not alone.
"To move from a trauma-affected community to a resilient, healing and healthy community, we knew we had to do it in a grass-roots, community-oriented way that enabled clinicians, researchers and experts to join our table," he says.
Those partnerships led to the development of the Neighborhood Resilience Project (formerly called FOCUS Pittsburgh), which promotes trauma-informed community development—a framework that emphasizes inclusion and collective problem-solving. Behavioral health community organizers, trained to resolve conflicts rather than to agitate, work with micro-communities—perhaps 15 to 36 households in a given area—to guide residents in identifying strengths, recognizing problems and strategizing to solve them.
In Tarpon Springs, Florida, Peace4Tarpon board member Sarah Edwards, a business owner who is also active in her church, says learning about trauma as a public health issue "changed every relationship I have." She believes that faith-based groups have a crucial role to play in building community resilience.
When governmental support is inadequate or absent, faith groups often become the first responders to people's urgent needs. "I'm on the prayer team at my church and, last week, prayed with a girl who said she was having thoughts of suicide," Edwards says. That's why she talks about trauma-informed care to people in her church, both congregants and clergy, every chance she gets.
In Pittsburgh, Abernathy believes that people of faith bring a particular set of skills and passions to the conversation about ACEs and resilience. "When people are staring death in the face, reason fails," he says. "The spiritual component that is so vital to healing, health and well-being is a necessity."
Faith leaders also bring unflagging commitment to the hard work of transformation, Abernathy says. In turn, they learn from collaborating partners—academics, clinicians, educators, business people, artists—"that we mustn't be reckless or careless…with the right training and education, we can transform ourselves into agents of change."
Additional Resources:
---
This article was originally posted September 13, 2019, on MARC.HealthFederation.org and was written by @Anndee Hochman, a journalist and author whose work appears regularly in The Philadelphia Inquirer, on the website for public radio station WHYY and in other print and online venues. She teaches poetry and creative non-fiction in schools, senior centers, detention facilities and at writers' conferences.
To read more from the MARC Shared Learnings series, visit: http://marc.healthfederation.org/shared-learnings