In a mid-April conference call led by the Campaign for Trauma Informed Policy and Practice (CTIPP), participants from around the country—many of them active in ACEs, trauma and resilience networks—discussed the wave of trauma that is certain to slam communities in the wake of COVID-19.
They also cheered a bit of hopeful news: the announcement of $3 billion in federal funding, the Governor's Emergency Education Relief Fund, a portion of the CARES Act. The funds are flexible block grants for K-12 and higher education—meaning that they could, with swift and nimble advocacy, be used to develop and support trauma-informed schools. In addition, local education agencies may use a portion of the $14 billion they receive under the CARES Act to implement trauma-informed programs.
For CTIPP's National Trauma Campaign, launched in February, COVID-19 means both urgency and opportunity.
"There's a critical need to educate Congress about trauma science," Daniel Press, head of CTIPP's policy committee, urged during that April call. "After every disaster, when kids come back to school, they have a high level of trauma. Tell your legislators, tell your governor, that [trauma-informed policy] is a critical piece."
CTIPP conceived the National Trauma Campaign, long before COVID-19 became a global threat, in order to bring trauma awareness to the national level. The idea was to recruit local liaisons in every House and Senate district: people who would connect with Congressional staff members, provide information on the science of ACEs and toxic stress and build the movement for comprehensive trauma-informed legislation.
A recent World Health Organization study showed that treating the fallout of ACEs—the host of physical and behavioral health problems that have their roots in childhood trauma—costs the United States over $740 billion a year, including more than $200 billion paid by the federal government.
"The thought was: We need to get federal laws to start incorporating trauma-informed concepts. We needed to start by providing Congress with information about trauma," Press says. "It was an effort to get the most important lobbyists—constituents themselves—to reach out and get trauma-informed programs on the radar for their Congresspeople."
That effort would build on the work of cross-sector networks around the country that had already logged policy successes at the local and state level. "The states are the laboratories," Press says. "The hope is that the work will gradually flow up to Washington."
Several of those network "laboratories" leapt to join CTIPP's efforts. Jennifer Brinkmann, president of Alive and Well Communities in Kansas City and St. Louis, worked with Press and other CTIPP leaders in 2019 to develop briefing materials on the science of trauma for the staff of Missouri Senator Roy Blunt. The outcome: language in an appropriations bill report directing the Department of Health and Human Services to examine the health impacts of trauma associated with racism.
"For us to truly address the underlying causes that keep us from healing, we've got to have policy-makers at the table," Brinkmann says.
In Tennessee, Becky Haas founded the Johnson City Trauma Informed System of Care, a cross-sector network that includes juvenile courts, the housing authority, health centers, non-profit agencies and faith-based groups. In 2018, she met with a field director for Senator Lamar Alexander and briefed his staff about the reasons to include ACEs in legislation addressing the opioid crisis. Now Haas is volunteering as a local liaison for CTIPP's national campaign.
Lisa Cushatt, director of Iowa ACEs360, joined the CTIPP campaign in early 2020; she's been in contact with a local member of Congress about bringing a trauma-informed lens to child welfare funding. And in Illinois, the ACEs Response Collaborative hosted a webinar featuring Press and Jesse Kohler, a member of the CTIPP board who was recently hired by the Washington D.C.-based Council for a Strong America, so Collaborative members could learn about the campaign and ways of shaping trauma-informed policy.
Through such grass-roots connections, CTIPP recruited over 100 local liaisons and 50 organizations in 45 out of 50 states in the first two months. The campaign was prepared to send out periodic calls to action and to encourage House members to join the Trauma Informed Care Caucus.
Then COVID-19 hit. "Now people all over the country are asking for a trauma-sensitive response to this global pandemic," says Kohler. "This particular time is a unique window for people of all backgrounds to see what overwhelming adversity and stress can do."
Because the campaign was already poised to connect with Congress, state departments and education agencies, CTIPP has been able to show those agencies how they can use general funds in the CARES Act to implement trauma-informed programs—and has made a persuasive case for why they should do so. The campaign is advocating for trauma-informed provisions in future legislation addressing the pandemic.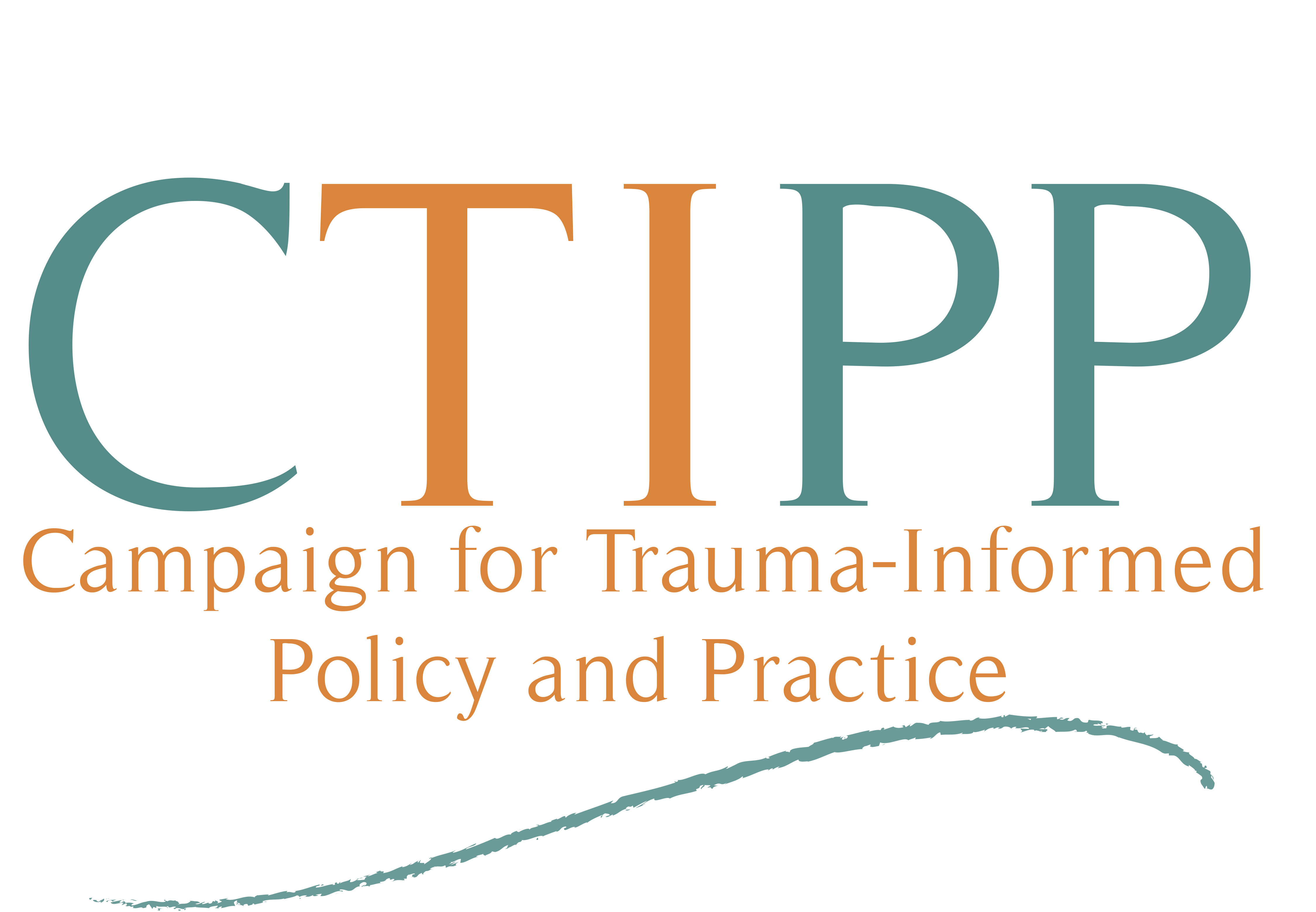 For CTIPP's leaders and its local liaisons, COVID-19 underscores the message printed on the campaign's home page: "Trauma is Common, Pervasive and Expensive…and There Is Hope." The coronavirus and its devastating ripple of effects—job losses, food insecurity, isolation, illness and death—touches everyone, but also highlights deep inequities.
"More privileged people in our country now have a vision into what overwhelming adversity, the kind that lingers, feels like," says Kohler. "At the same time, marginalized communities are being affected more than their privileged counterparts." That imbalance, he says, creates an opportunity to address racism and other core injustices.
Press and others point to the ways trauma awareness was—even before COVID-19—starting to thread into state and federal policy-makers' thinking. The text of a 2019 Congressional appropriations bill approved by both House and Senate committees included Head Start funding specifically for trauma-informed care and $123 million earmarked for social emotional learning and "whole child" approaches in preK-12 education.
In the federal opioid legislation passed in 2018, Congress created an interagency trauma-informed task force and a grant program to implement trauma-informed programs in schools. Several states, including Alaska and Delaware, now have bills or executive orders calling for trauma-informed policy and programs. And in July 2019, when the House Oversight and Reform Committee heard testimony from four survivors of childhood trauma, the panelists received a rare standing ovation.
"When CTIPP started three years ago and I said the word 'ACEs,' on the Hill, I largely got blank looks," says Press. "Now, among Congressional staff, there seems to be a growing awareness of it. You hear the term; it's begun to creep into legislation."
Now, he says, CTIPP is in a position to help the nation prepare for what will come after COVID-19—by infusing relief efforts with trauma-sensitive care, by preparing schools, police departments and mental health facilities for the lingering effects of a pandemic.
"After every disaster, there's a huge spike in trauma-caused behaviors: substance abuse, domestic violence," he says. "Members of Congress need to prepare for that tsunami."
---
Anndee Hochman is a journalist and author whose work appears regularly in The Philadelphia Inquirer, Broad Street Review and in other print and online venues. She teaches poetry and creative non-fiction in schools, senior centers, detention facilities and at writers' conferences.
This article originally appeared on Mobilizing Action for Resilient Communities (MARC) on May 13, 2020. MARC provides tools and inspiration—by networks, for networks—using the science of ACEs to build a just, healthy and resilient world. Visit MARC.HealthFederation.org for more.